NOW LOADING....



SPECIALIZING IN ALL TYPES OF VALVE REPAIR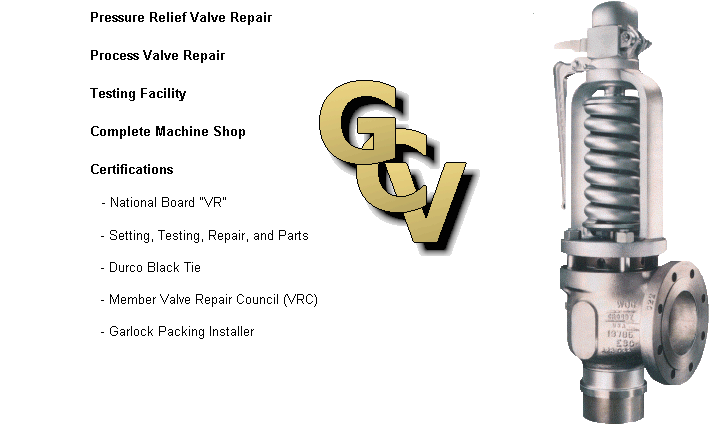 Office Hours: 8:00 AM - 4:30 PM Monday Thru Friday
Owner: Charlie Hoge Office: 610 Omaha Dr. Corpus Christi, TX 78408
Business Phone: (361) 884-7464 Fax: (361) 884-1543 Mobile: (361) 816-7342

---

Where special assistance with Gulf Coast Valve Inc. is required, please complete all (3) forms below and click the "Submit" button.

XXXXXXXXXXXXXXXXXXXXXCustomer Request For Contact:

---

Email Address:
Charlie@GulfCoastValve.net

Reproduction of this page in any form whatsoever is strictly prohibited - without expressed permission in writing by Owner.
Copyright 2001-2002 by Gulf Coast Valve Inc. All Rights Reserved World Wide. Graphics by Altair at Royal*Star Productions.